REJUVINATION OF A WOODLAND IN DERBYSHIRE:
Located in Derbyshire, at an altitude of 800 feet above sea level, the 11 acre woodland at The Stand was planted in 1987 in what was elevated, exposed pasture. Further planting took place over subsequent years.

The woodland with its collection of many choice specimen trees such as Taxodium distichum and Metasequoia glyptostoboides, was then left to go its own way.

Unusual oaks, acers, pines and cedars were locked in a dense tangle when we were invited to help bring the original back to life. Difficult decisions had to be made about what could and couldn't be rescued.

Thinning work began by identifying the choice trees and removing trees that had begun to impair their healthy growth.

Removing the weak, distorted and nursery trees to reveal the more choice specimens was an exercise in design. The thinning created a woodland of differing habitats, from open, lofty beech hangers to tall, majestic groves of redwoods and cedars, to intimate glades through which the sun can now shine.


Walks, rides and steps have been laid out through the woodland connecting the different woodland 'gardens' allowing the 'explorer' to wander from broad-leaf wood to conifer forest, with views through the canopy from landings built on natural rises and slopes.


During the pruning and thinning work, an sycamore, Acer pseudoplatanus, was 'discovered' after rapidly growing cedars that had been planted very close together were removed.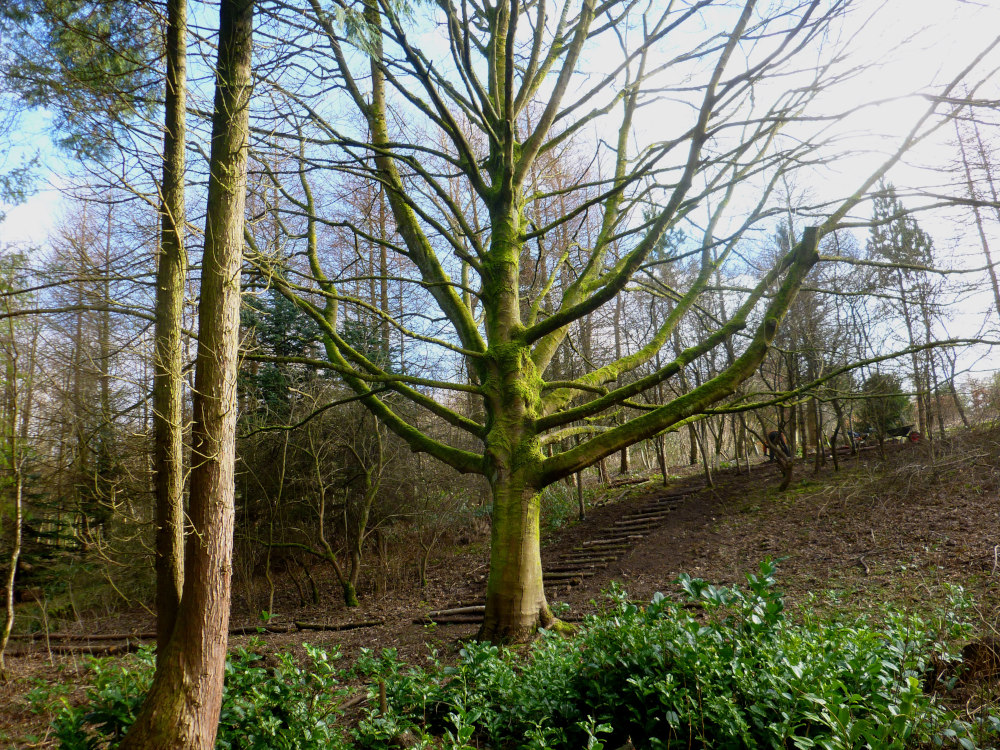 The sycamore, a mature specimen, has been identified as a good candidate for the location of a tree house, construction of which is part of the next phase of creating a woodland garden.

We are currently experimenting with possible designs for the tree house taking care that any structure near and within the tree canopy enhances nature's art; doesn't impose on, detract from, or damage the tree in any way. The tree house will be a quiet place high within the canopy from which the woodland garden can be enjoyed from a different point of view.


| | |
| --- | --- |
| | |
| Globe House | The Mirror |
| | |
| Tree Top Walk | Tree Galleon |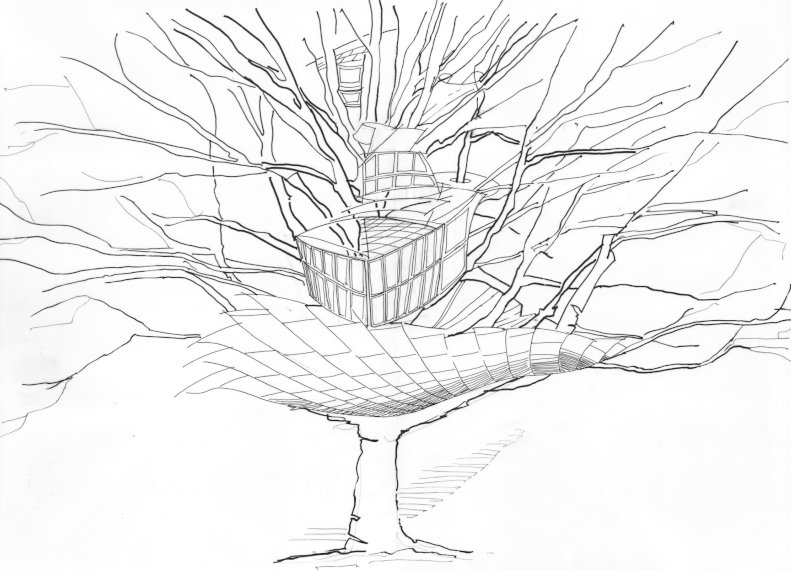 SHIP IN THE TREES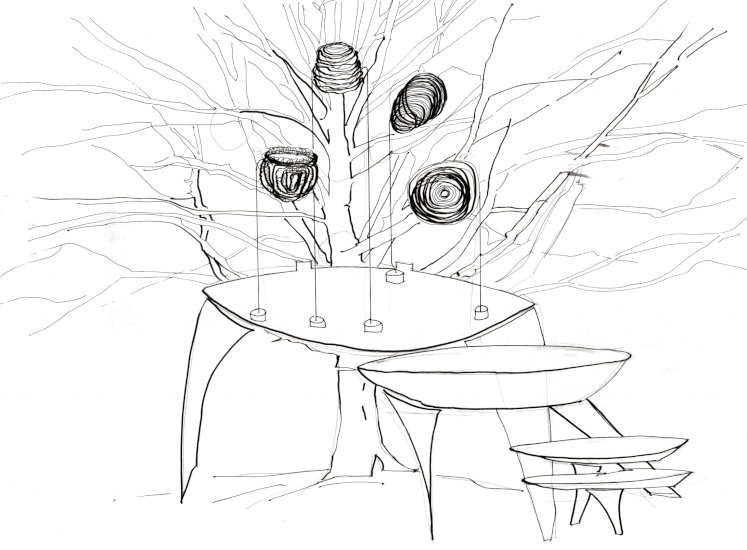 GLOBE HOUSE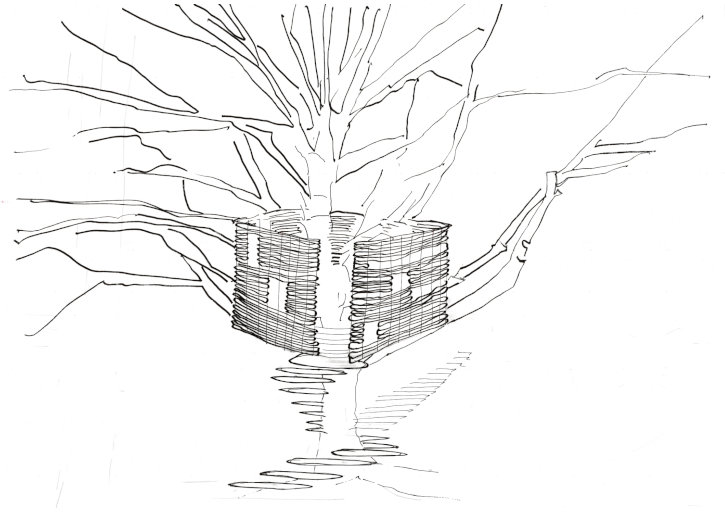 NEST HOUSE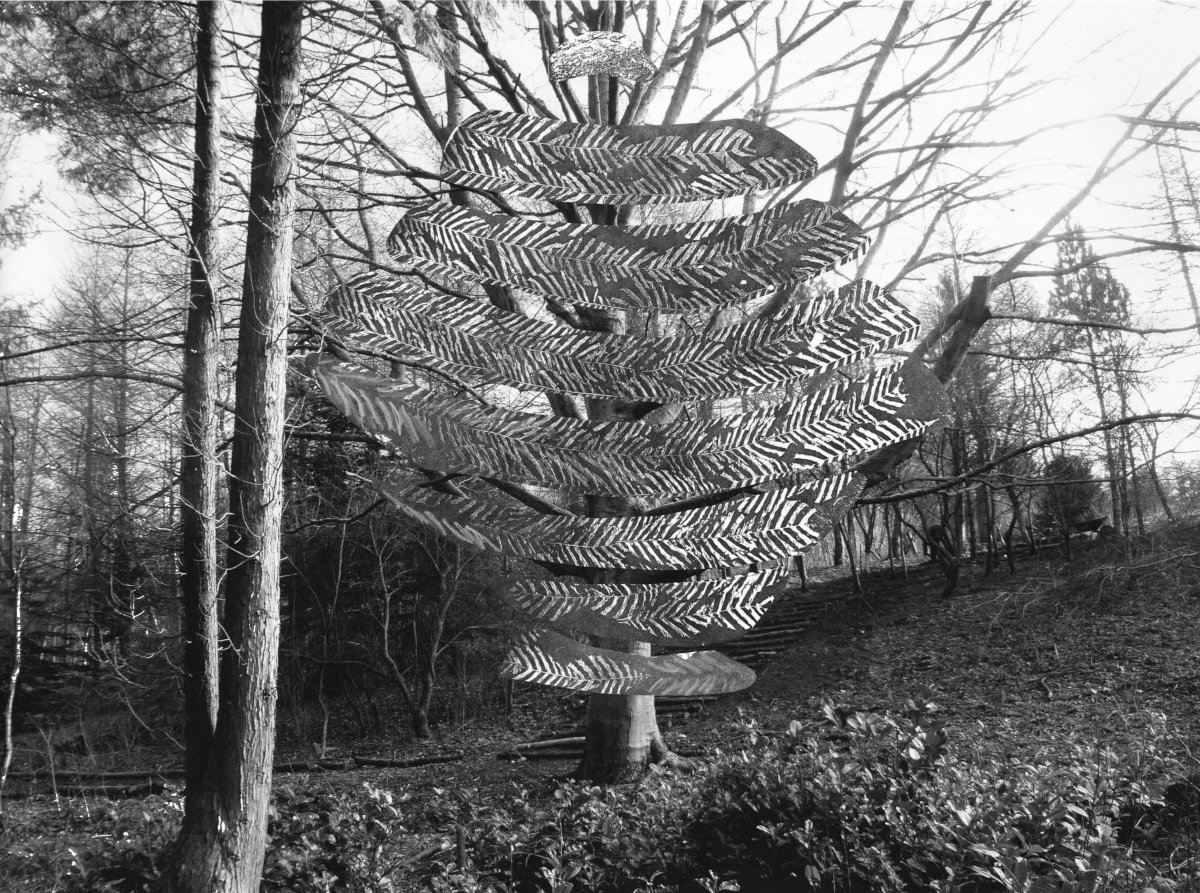 SPIRAL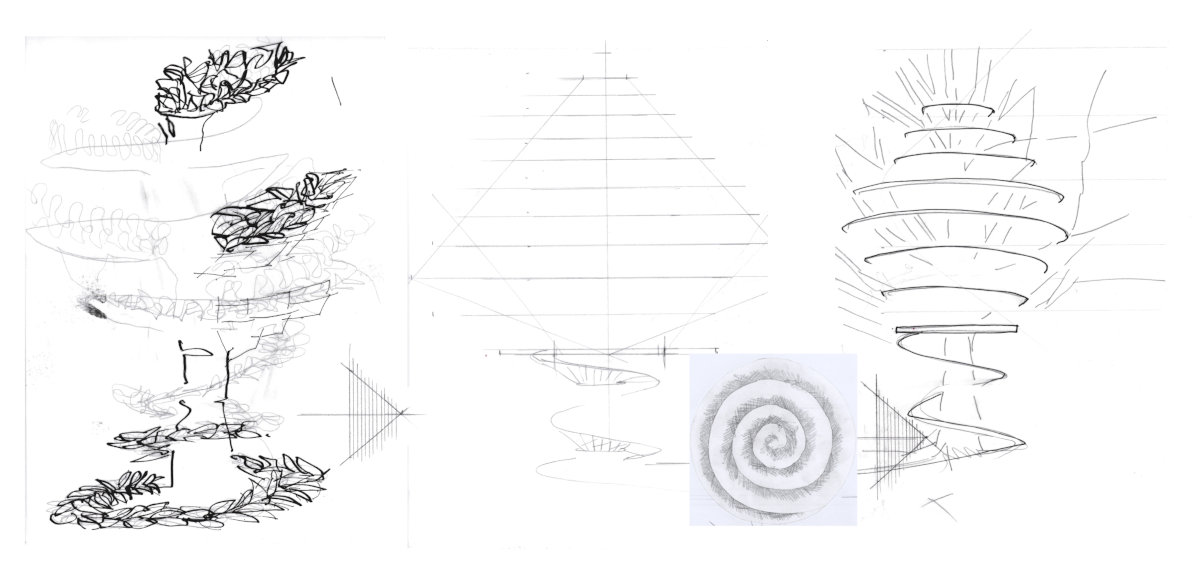 Developmental Sketches for SPIRAL TREEHOUSE concept.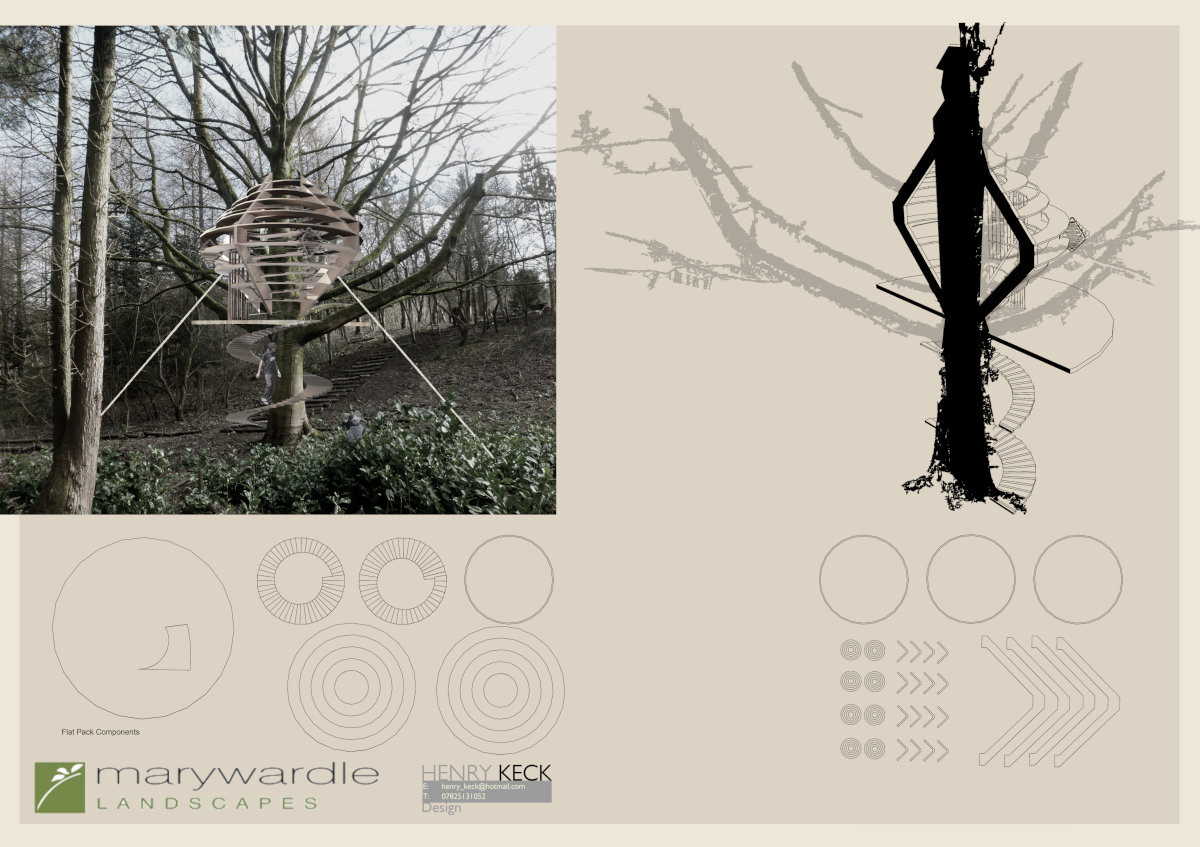 MASTER PLAN WITH SPIRAL TREEHOUSE COMPONENTS No. 1
This project was undertaken in collboration with architect Henry Keck.
Work in the woodland continues.